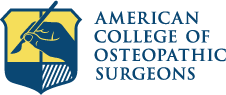 2020 General Surgery In-Depth Review Virtual Seminar
The complete 2020 VIRTUAL IDR is now available for on-demand viewing.
This board review course is designed to provide general surgeons with a comprehensive educational review on the topics covered on certification or recertification examinations. Participants in this course will find it a helpful experience in preparing for success on their board exams.*
Each session will include pre- and post-tests to gauge your knowledge and prepare for your performance on the exam. This program also offers eligible registrants with continuing medical education (CME) credit hours. The 2020 IDR is valued at a maximum of 29.00 AOA Category 1-A CME credit hours. Lastly, for a fully interactive on-demand educational experience we encourage participants to utilize the discussion board tool under the "Discussion" tab in each module. After viewing these videos please post questions or comments for the instructor and connect with others also registered for the course.
Please note for optimal viewing, we recommend using Google Chrome or Mozilla Firefox as your web browser rather than Internet Explorer. Audio for these lectures will be played through your computer speakers.
The 2020 IDR is highly flexible, you do not have to view videos in order or all at once. The full Seminar will remain in your ACOS eLearning account for 3 years. You have the benefit of quality education while earning CME credits and/or preparing for your certification exam, at your pace.
If you have any questions or need assistance please contact meetings@facos.org.
*ACOS does not guarantee results on any certification or recertification exams.