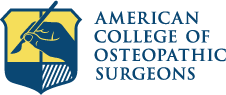 Webinar: Broken: Stress and Trauma of Surgical Leadership
Please note this workshop must be completed by February 25, 2023.
Session Description
Surgeons live stressful lives. We work long hours, shoulder heavy responsibilities, and daily make critical decisions that can make the difference between life and death. Many surgeons wear the resiliency necessary to serve in their profession as a badge of honor. However, hidden behind the stoicism are the scars we carry from wounds inflicted daily on our hearts and souls. This webinar will discuss the less obvious sources of stress and trauma in the surgical profession, the effects on our mind, body, and spirit, and ways in which those injuries can be mitigated.
Learning Objectives
At the conclusion of this activity, learners will be better able to:
1. Describe the immediate and long-term physiologic effects of stress and trauma
2. Identify the practical impacts of trauma and how those affect a surgeon's ability to function optimally
3. Discuss three ways to actively reset the mind and body after it has suffered from trauma

If you are viewing this webinar on-demand, you can still join the discussion and ask the instructor questions by using the interactive "Discussion" tab after you register. All attendees of this webinar have access to this discussion board to continue the conversation after the live event.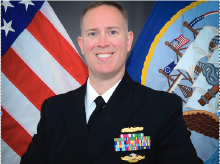 Zachary W. Brown, D.O., FACOS
CDR Zachary Brown left high school in Branson, MO after his sophomore year when he was selected for a full-ride scholarship to Simon's Rock College of Bard. He completed his Associative Arts degree in 1996 and transferred to Carleton College, where he graduated with distinction in 1999 with his BA in biology and English. He was commissioned into the US Navy that year and attended Officer Indoctrination School before matriculating at the Kirksville College of Osteopathic Medicine that fall. Upon graduation in 2003, he moved to Detroit for a surgery-linked transitional internship at Oakwood Southshore.
In 2004 he reported to Camp LeJeune, NC as a general medical officer with 2D Battalion, 10th Marines (artillery) with whom he deployed to al Taqaddum, Iraq. He spent 2 years with artillery before transferring to the Anti-Terrorism Battalion for a year, and finally spent a year (and another deployment) with 3D Battalion, 8th Marines (infantry) as the Ground Combat Element of the 22D Marine Expeditionary Unit, which deployed aboard the USS Kearsarge. A highlight of that deployment was the humanitarian mission Operation Sea Angel II in Bangladesh following cyclone Sidr. From 2008-2012 he was a full-time outservice (FTOS) general surgery resident at Memorial Hospital in York, PA, during which time he was selected for Lieutenant Commander. His first post-residency assignment was as general surgeon with Fleet Surgical Team (FST) SIX based out of Little Creek, VA. During that time he was also a staff surgeon at Naval Medical Center Portsmouth, and covered surgery needs for two FSTs alternating between the USS Wasp and the USS Bataan, deploying on the latter in 2014.
He completed FTOS fellowships in surgical critical care and trauma surgery at UT Southwestern hospital and burn surgery at Parkland hospital in Dallas, TX 2014-2016, and was promoted to Commander in 2015. In summer 2016 he transferred to Walter Reed National Military Medical Center, was appointed Assistant Professor of Surgery at the United States University of Health Sciences, and served as a staff surgeon. In February 2017 he deployed as the Director of Surgical Services and sole trauma surgeon for Emergency Medical Unit 10G-2, stationed in Q-West, Iraq in close proximity to Mosul. During that deployment he was hand-picked to break his orders early and move to Camp LeJeune to be the subject matter expert in trauma surgery, and help Naval Medical Center Camp LeJeune become the Navy's first joint civilian/military level 3 trauma center.
In 2019 he deployed to Afghanistan as the Chief of Trauma and Officer in Charge of the Task Force Southwest 19.2 Forward Resuscitative Surgery System. He is currently assigned to 2D Medical Battalion, Camp LeJeune working with the Marine Corps and developing operational medicine training programs. He serves on the military's Prehospital/Tactical Combat Casualty Care Sub-Committee, the Military Committee of the Eastern Association for the Surgery of Trauma (EAST), and the Government Affairs Committee of the American College of Osteopathic Surgeons. He is actively involved with EAST in the development of Practice Management Guidelines, and has recently started work with an EAST ad hoc committee charged with evaluating ways to improve trauma care in rural and austere environments. CDR Brown is a Fellow in both the American College of Osteopathic Surgeons and the American College of Surgeons.

CDR Brown's personal awards include the Navy and Marine Corps Achievement medal, Navy and Marine Corps Commendation medal, and Meritorious Service medal. He is designated as a Fleet Marine Force Qualified Officer and Surface Warfare Medical Department Officer.
$i++ ?>
Key:

Complete

Next

Failed

Available

Locked
Webinar: Broken: Stress and Trauma of Surgical Leadership
03/24/2020 at 6:00 PM (EDT) | Recorded On: 03/25/2020
03/24/2020 at 6:00 PM (EDT) | Recorded On: 03/25/2020
Session Evaluation Survey
6 Questions
6 Questions
Once you have completed viewing the webinar, please complete this session evaluation certificate to earn CME credit.
Download/Print Certificate with Transcript
Up to 1.00 medical credits available | Certificate available
Up to 1.00 medical credits available | Certificate available